Mylasia approved SARS-CoV-2 antigen rapid test kit self testing
Product Detail
Product Tags
Mylasia approved SARS-CoV-2 antigen rapid test kit self testing 
Instructions for Use
—For use at home
self-test or Non-professional
—For use with nasal cavity (anterior nasal) swab specimen
—For In Vitro Diagnostic Use Only
Storage
The test kit should be Stored condictons of 2°C~30°C, dry and out of direct sunlight (Don't freeze the kit or its components).
The shelf life of the kit is 12 months.
The test card should be used within 60 minutes after opening the aluminum foil bag.
For the kit expiration date, please refer to the product label.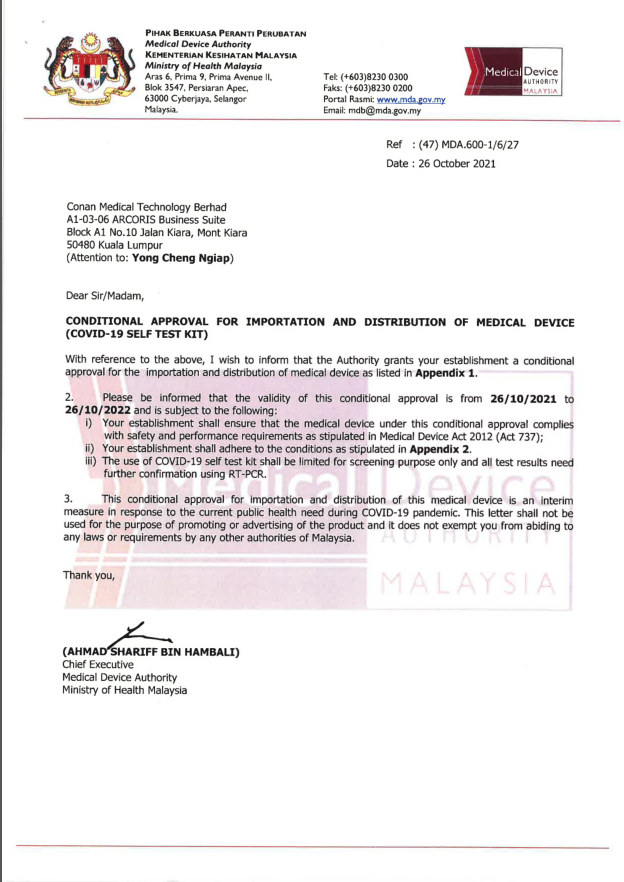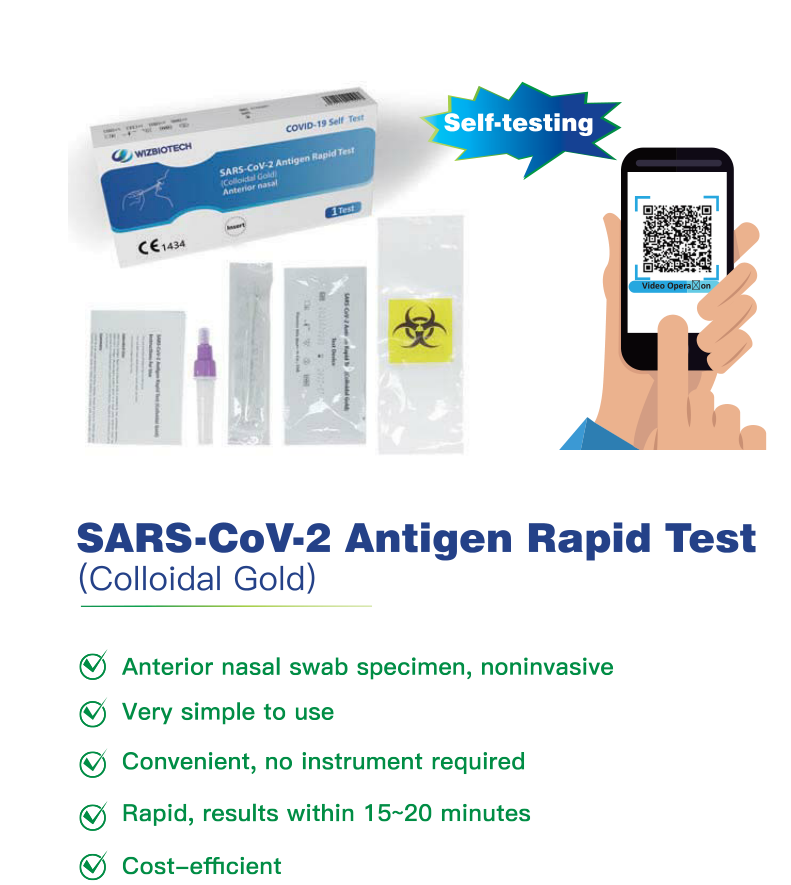 Sensitivity:98.26%(95%C.I. 93.86%~99.79%)
Specificity:100.00%(95%C.I. 99.19%~100.00%)
Positive Predictive Value:100%(95%C.I. 96.79%~100.00%)
Negativity Predictive Value:99.56%(95%C.I. 98.43%~99.95%)
Overall Percent Agreement:99.65%(95%C.I. 98.74~99.96%)
SARS-CoV-2 Antigen Rapid Test is intended for the qualitative detection of SARS-CoV-2 Antigen in oropharyngea swab and nasopharyngeal swab specimens in Vitro
---
---
---
Write your message here and send it to us